Regulations following NFPA 407
Equipment Standards Include
IATA/JIG, EN 12312/5
MATEŞ Stationary Units / Tanks are designed fuelling kits to be used as your fixed fuelling stations.
Stationary Tank Unit / 10.000 Liters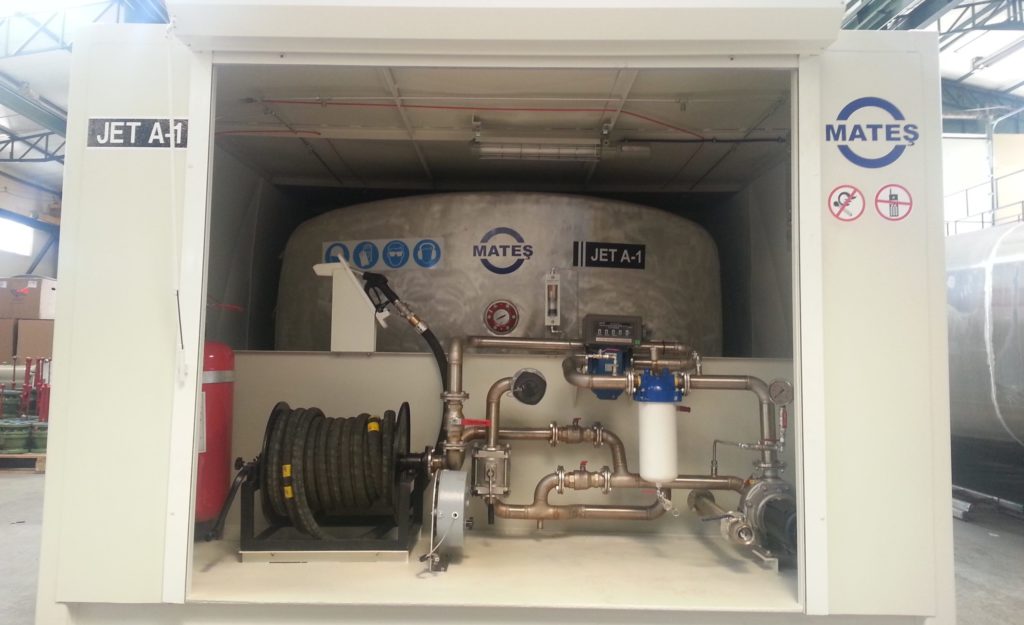 Tank Capacity :
From 10.000 Liters, up to 45.000 Liters
Performance: max. 350 LPM via overwing reel hose.
Overwing refuelling
Bottom loading
Self-priming centrifugal pump
Ex-proof electrical motor
Mechanical meter system ( Electrical as Optional )
Pipes of flow system: stainless steel / aluminum
Mechanical drive hose reel ( Optional )
Closed circuit sampling system with recovery tank ( Optional )
Defuelling ( Optional )
Deadman control ( Optional )
---